you know when you're in the french quarter when: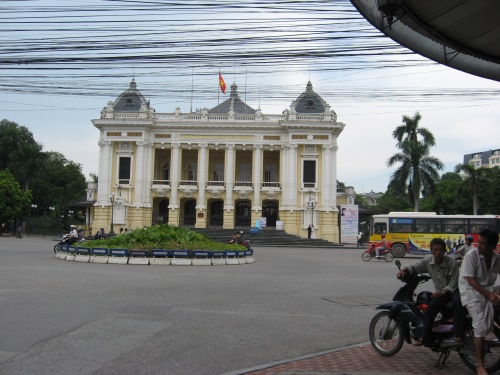 (the opera house. yes, I could have taken a nicer photo, but why not include the xe ôm driver?)
arrived in Hanoi on tuesday, started work on thursday, and am staying in a guesthouse until I land a place to live–which looks like might take a few weeks.
but it's the weekend, and though I'd like nothing more than sleep, I decide to face the 30-deg heat to find, at the end of the alley to the hôtel des artistes…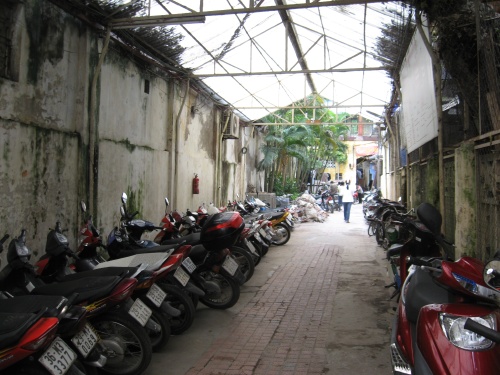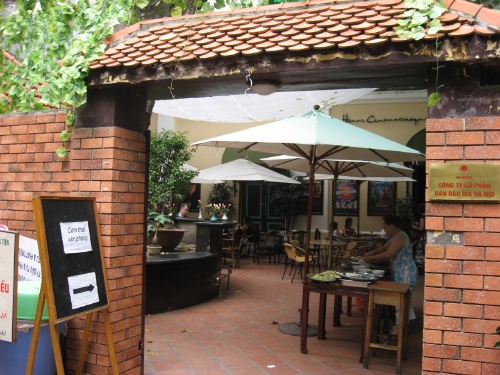 the lovely cinematheque. membership (200,000 dong) art-house cinema with a lovely outdoor cafe. the schedule for 21-30 September: "Masterpieces of Mexican Cinema" (the woman of the port, maria candelaria, the violin, el, danzón, midaq alley, amores perros, frida, crime of padre amaro, duck season).
finally, just another block away I stumbled upon the book-selling street (because hanoi is filled with streets specializing in only one thing).