my spring festival break was quite eventful. though apparently not much happens in hong kong, except for the huge flower markets that are put on for a full week prior to new year's in the parks around hong kong.
but I should elaborate: in addition to the fabulous orchids, mini-orange trees, and other lucky plants, a major portion of these markets is devoted to… crap. not sure what else to call it. a multitude of inflatable toys, hats, pillows. maybe pictures can better describe.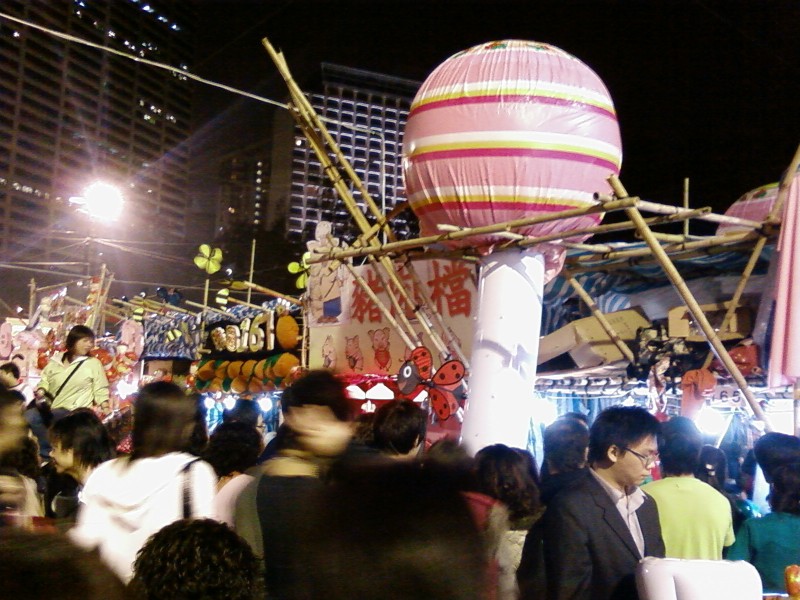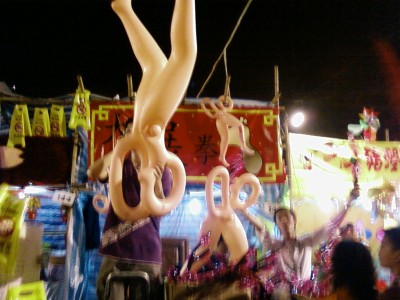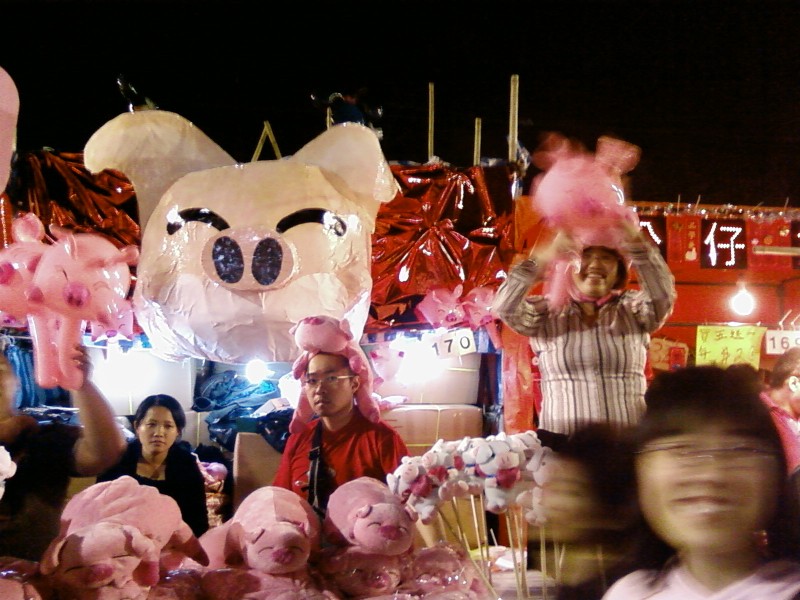 after having been to the market like 3 times and all the locals saying there was nothing else to do in HK over new year's, I did what any logically-minded person would do: buy last-minute tickets to thailand with kenya airways.
so I was really relieved when I got to the airport and confirmed that kenya airways really did exist. and apparently they offer a HK-Nairobi flight, with a stopover in Bangkok.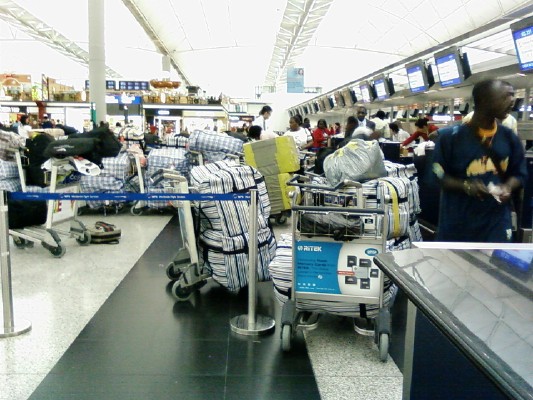 I felt left out because I didn't have gigantic plastic-covered baggages
slight problem: I guess my ticket was a little too last-minute since they didn't have on record that I had actually paid for it. and since it was the weekend they wouldn't know for sure until the office opened on monday? kinda sketchy. yet they still issued me a ticket for bangkok… just not the return flight. (sooo close to just "falling asleep" on the stopover and ending up in nairobi… so close.)
airline issues aside, had a great time in thailand meeting up with simon and julia (and her friend dana), including such activities as street food, thai massage, more street food, 'go-go' shows, fruit shakes, temples, muay thai boxing and a gigantic chinese new year market at ayuthaya (historical thai capital 1.5 hours north of bangkok). plus king bhumibol idolatry (I want a yellow shirt now). and awesome street food. and amusing encounters with simon's newly-made thai friends.
unwillingly, I managed to get back in HK in time for my flight out to taipei the next day with rody and yen (who are visiting from calgary). in summary: I ate too much. the night markets almost obliterated my memories of thai street food. I think if I enumerated what we ate, it would seem ridiculous for a 3-day trip. but we did manage to squeeze in 淡水, CKS memorial, get crushed in the biggest museum crowd I've ever seen (at the national palace museum), see taipei 1-heart-1 and some large bookstores. also got to eat with my aunt & uncle–though I think I pissed my grandma off.
arriving back in HK on monday, I woke up on tuesday and hopped on a ferry to macau so that I could meet up with julia as she flew into the city–our meeting point to be the biggest christian symbol in asia (sao paulo church, built by jesuits). was pleasantly surprised at macau's architecture (though also appalled at the casinos, as expected). wish I bought more egg tarts.
yesterday I went with my aunt to shenzhen, and wasn't sure where we were going. our van ended up stopping at a hotel and my aunt ushered us into a large restaurant. I thought people turned around to look at us, but I wasn't sure… until my aunt made us sit at the head table and then went on stage to welcome everyone. turns out it was the new year's party for my aunt & uncle's company, and it was hilarious!! there were various games, some 10 teams who did performances (with my relatives and some of the managers as judges), raffles with prizes such as fridges and flat-screen tvs, and then bingo to top it all off.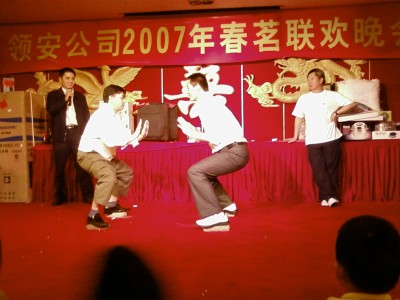 one of the party games, trying to get the opposite person to lose their balance. notice the prizes behind them.
the chinese version of bingo is interesting… instead of calling out letters and numbers (like B5), they ignored the letters completely and just required that you fill specific rows, or a chinese character. e.g., in the last game we played 王 (king), meaning you had to fill rows 1,3,5 and the middle column.
today is officially the last day of new year's, with a full moon and you're supposed to eat 汤圆. I went for dessert with a friend, but didn't see anything going on in hong kong. ah well–I need a break from this 'break', anyway.
various pics to follow, if I actually manage to post them… just typing this was tiring enough.