very fine bun cha place on my street.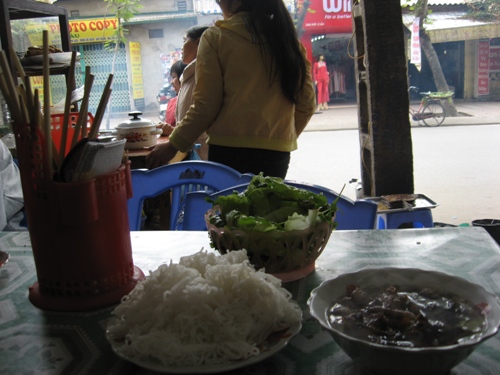 close-up on the meaty goodness: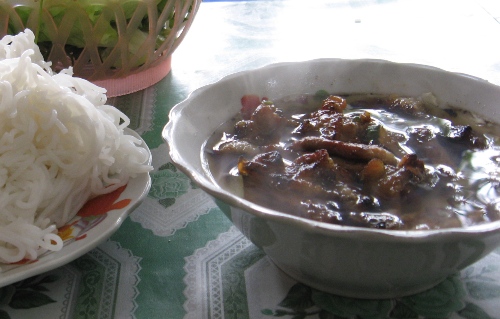 bun cha apparatus: bucket o' coals, meat in a grill clamp, fan to keep the (amazing amount of) smoke out of your face and into the street (good advertising), little bia hoi stool to do it all from.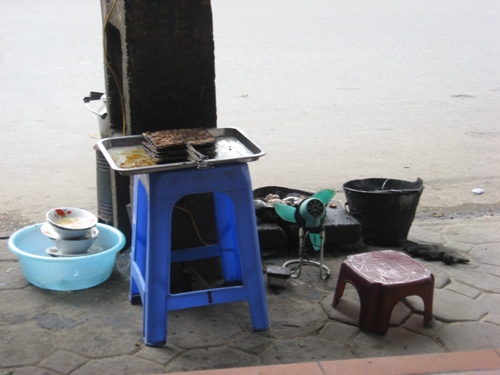 Doi Can street (just west of Van Bao, next to the school), 15,000 dong.