went to the Goethe institut a few days ago to see an exhibit on video art. the exhibit itself was lame… and then came the performance art part. (ie, they demonstrated how video art is made.)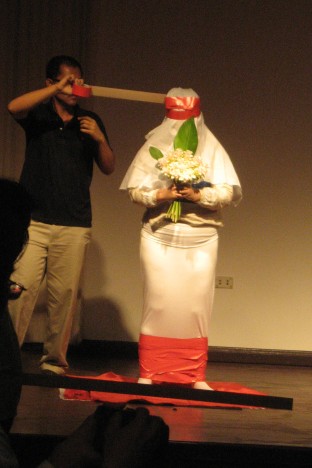 there are two other people "performing" that aren't in this pic. one guy started writing "human rights" on his arms (and later pouring red ink over himself) and some other chick walked around putting a cage on her head. oh yeah, and after this bride was taped up, she started smashing the wedding flowers against her face. all videotaped, of course.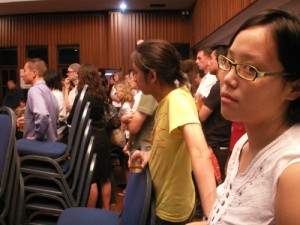 worst art show I've seen in my life.