small congee shop near the uni, just down the first set of stairs on centre street. Fish & thousand-year-old-egg congee + 炸两 for HK$19.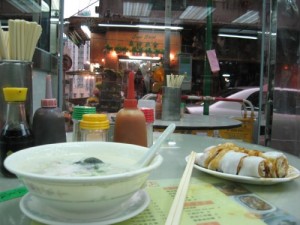 Pretty good dim sum place in the basement of the shun tak centre (sheung wan MTR). in this pic are pork ribs, char siu buns, and very yummy 流沙包–a friend of mine likes to call them "exploding buns", filled with this really runny, really eggy custard. three of us ate our fill for about HK$60 each.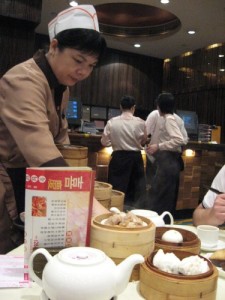 the all-you-can-eat korean bbq/sushi/hotpot (?!) restaurant in mongkok. the bane and delight of my existence. HK$64 after 11 pm.