just to prove my point about two-year-old skiers, less than 10 minutes after writing my last post I found a little promotional ski area set up by telenor outside the Nobel peace centre: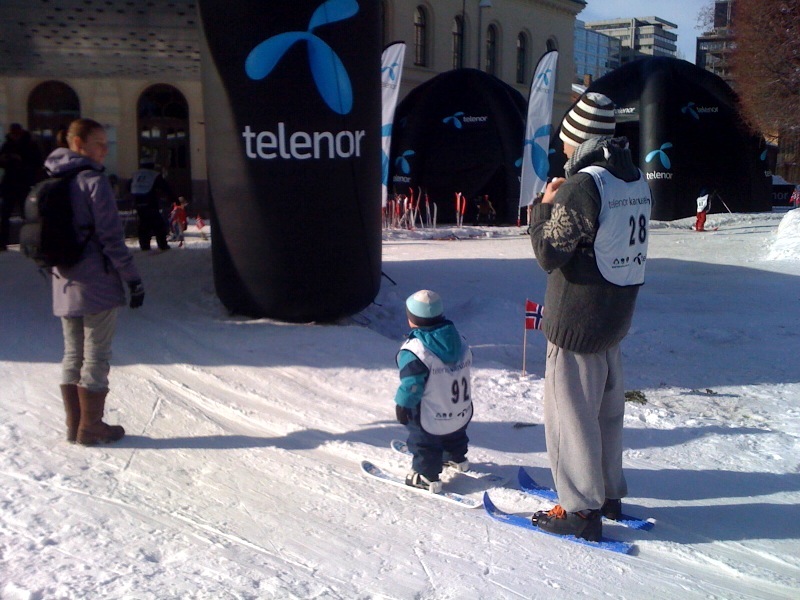 they even set up a little hill (to mimic a ski-jump?)–and all the kids were lining up to try it: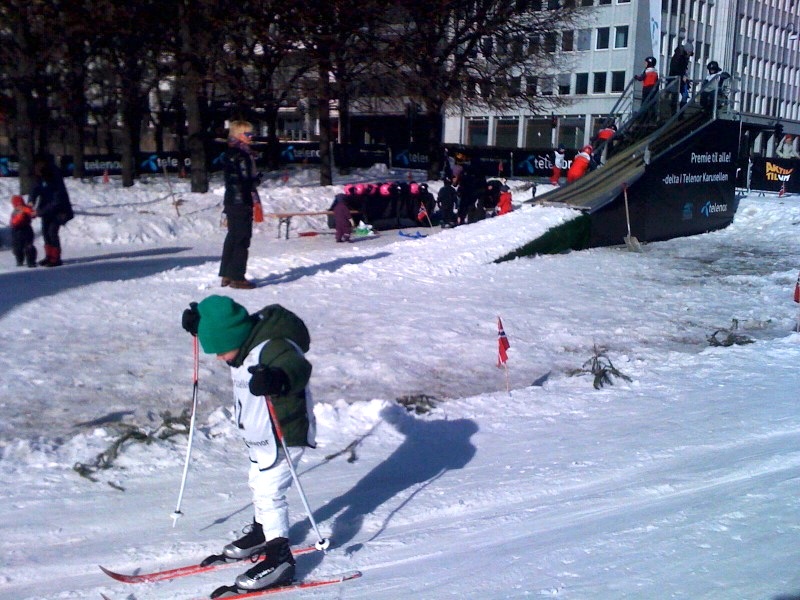 I then spent part of the afternoon watching the end of the last Ski VM event, the men's 50-km freestyle, on the giant screen set up by VG on Karl Johan street. It was kinda exciting because two guys fell in the last kilometre. But no matter, Norway's Petter Northug won again anyway.