there are lots of ads around Stockholm consisting of pixelated 18th-century oil paintings—a marketing ploy by the national museum for their lust & last ("lust & vice") exhibit.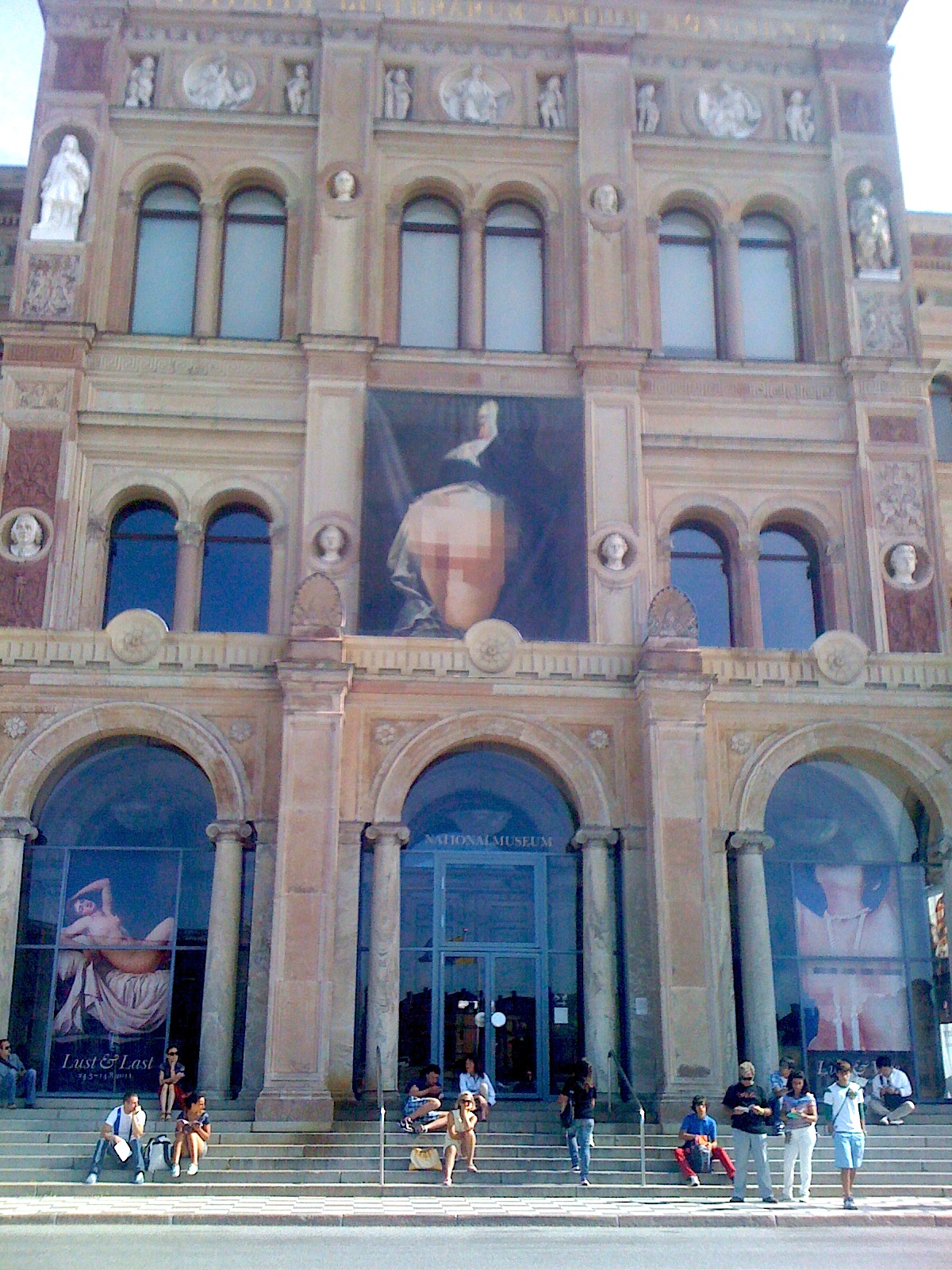 according to the museum:
The exhibition Lust & Vice shows examples of how sexuality, virtue and sin have been depicted in art since the 16th century – from an age when the Church preached that sexual contact was only permitted within wedlock to today's questioning of who erotic art is created for. A total of 200 works are on show from the museum's own collections, a mix of paintings, drawings, sculptures and applied art. You can also see a genuine chastity belt!
the exhibit was not bad. the most amusing piece was a two-sided painting by Martin van Meytens called "The Kneeling Nun"…
(painting images from albherto's blog)
Nasjonalmuséet i Stockholm
Södra Blasieholmshamnen 2
111 48 Stockholm, Sverige
Opening hours:
Tuesday, Thursday 11 am – 8 pm.
Wednesday, Friday –Sunday 11 am – 5 pm.
Monday closed.
Admission: 120 kroner