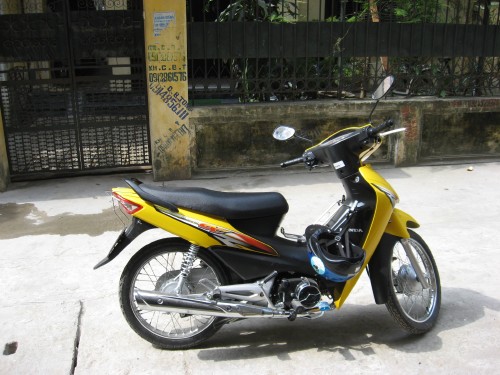 100cc honda wave alpha. I'm renting it from VIP Bikes, which is run by an NGO (Blue Dragon) that focuses on disadvantaged youth. VIP Bikes trains street kids how to do motorbike repairs on the bikes they rent out (included in my contract is a monthly service). hence a shiny new bike and supporting a good cause–for 950,000 VND per month.
and my helmet is from Protec, a company owned by a road safety NGO called Asia Injury Prevention Foundation (sales from Protec are supposed to fund AIPF).
what can I say? Hanoi is full of do-gooder NGOs.