one of the notable sights in my neighbourhood is General Grant's tomb. built in 1897, it's a massive structure made just to house Grant's and his wife's body–there's not much else inside aside from a few photos and medals and busts.
it's generally pretty empty, except for the occasional stray tourist. but on Wednesday nights in the summer, jazzmobile holds its free outdoors concerts here–and it's a pretty cool venue: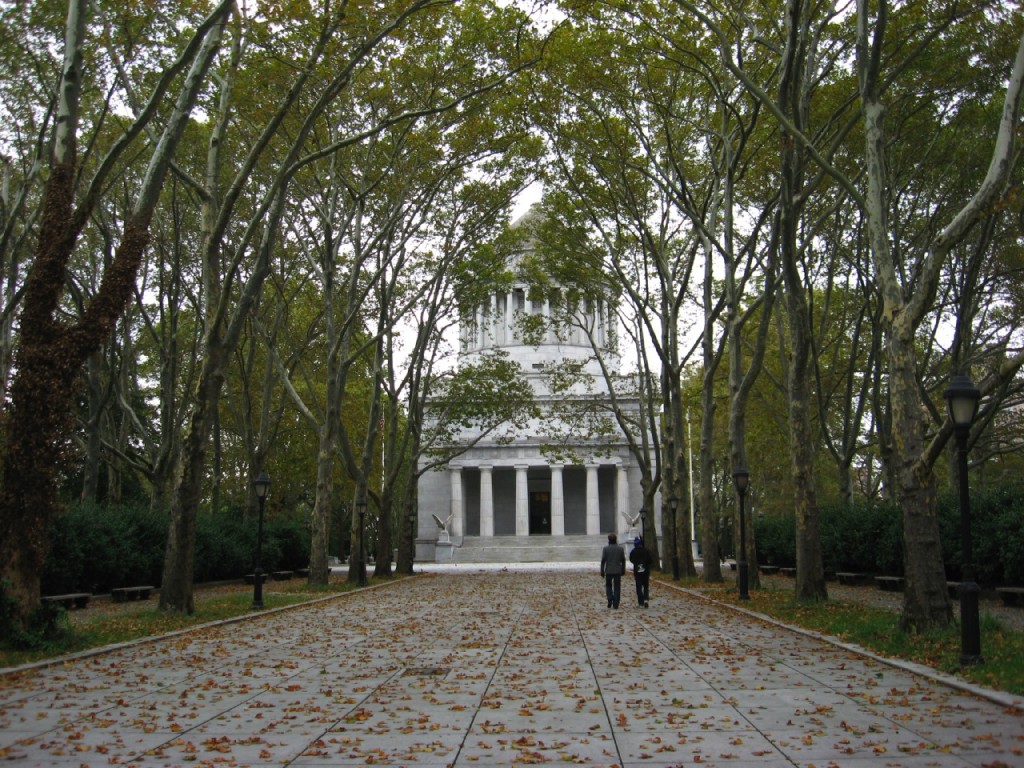 close-up of one of the eagles (the inscription above is "let us have peace"):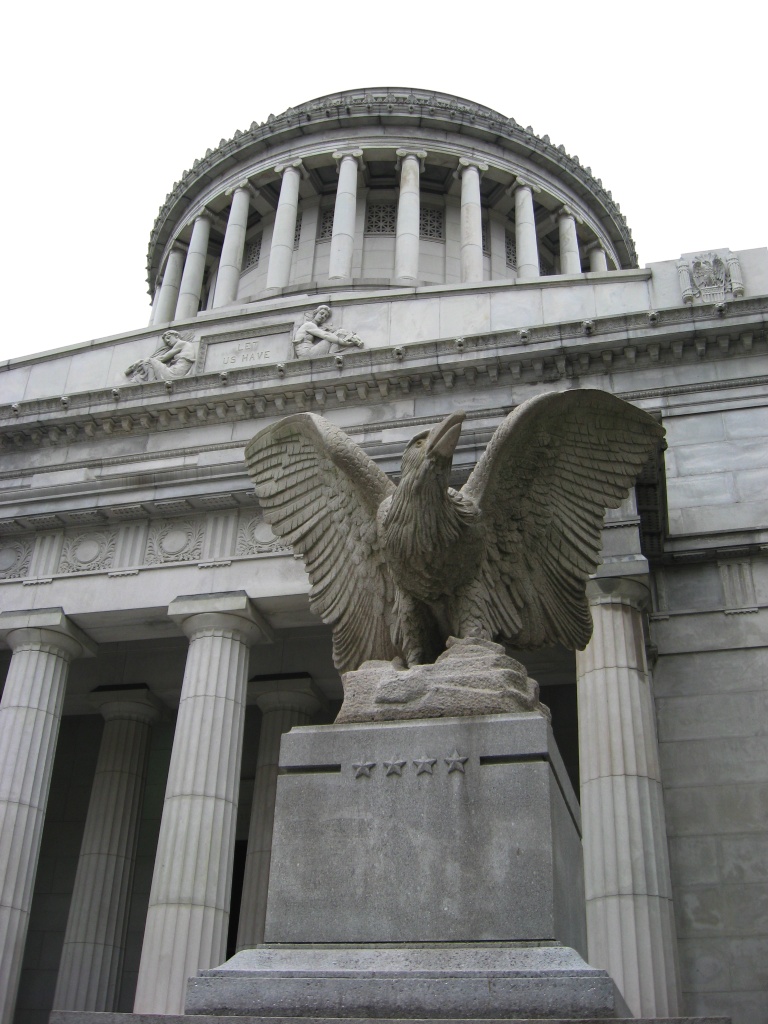 other sights in the 'hood include Riverside Church, the tallest in the US: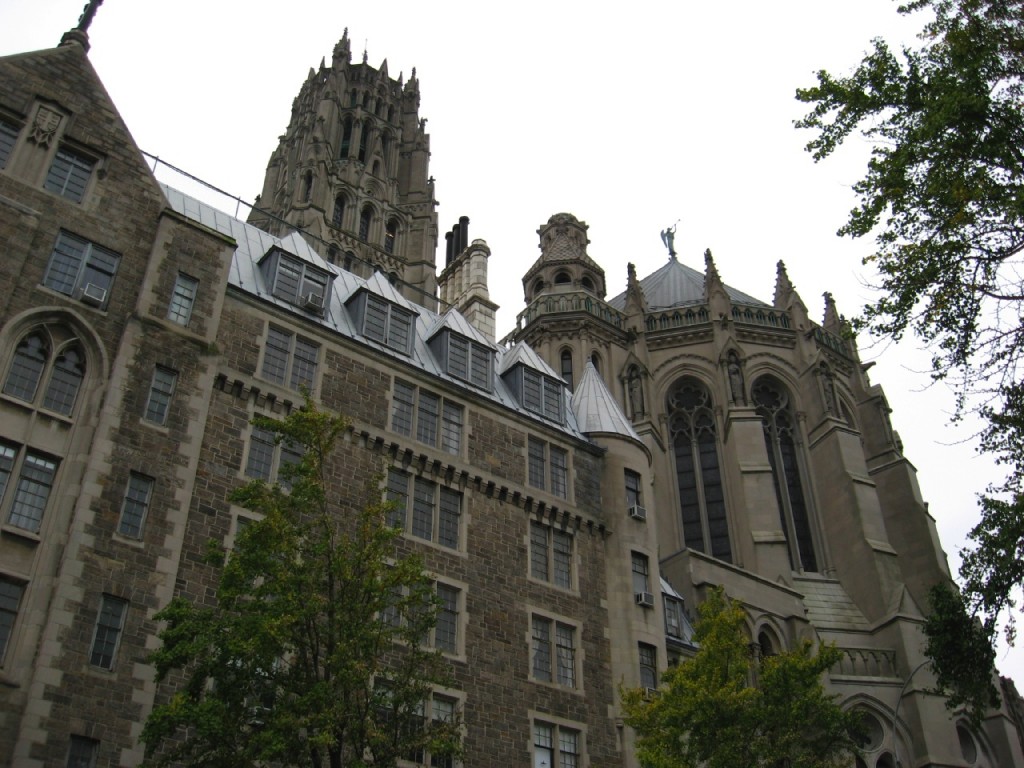 …and General Daniel Butterfield, looking very stately in Sakura Park: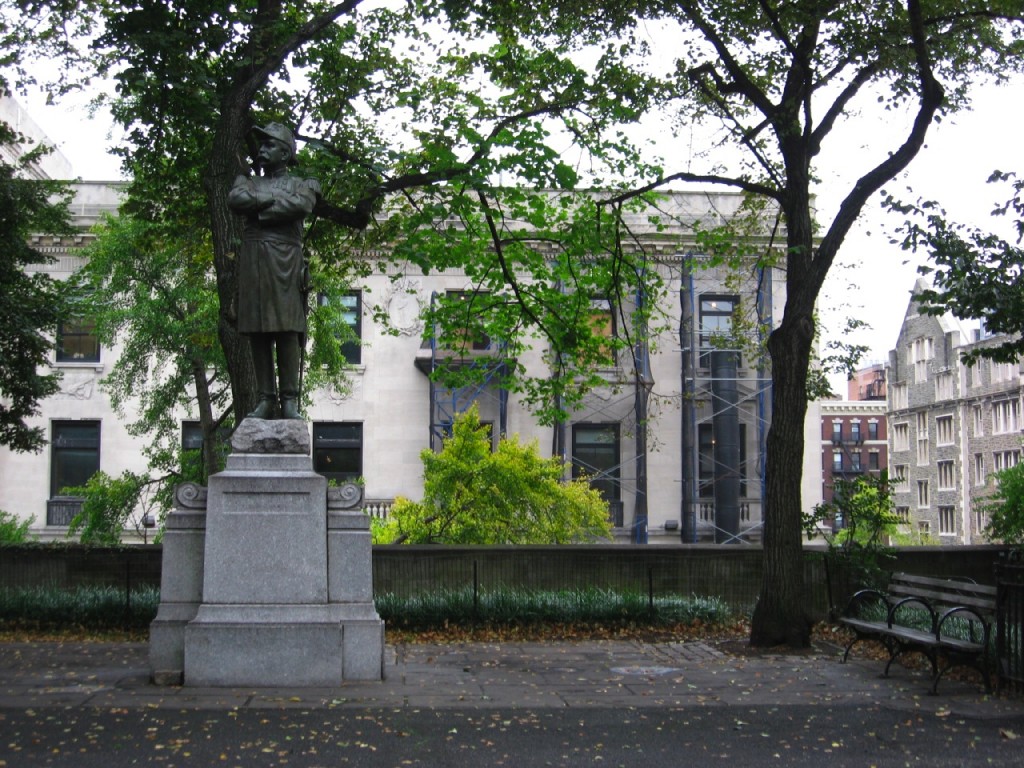 and when I've had enough pompousness, this is my way back home down Claremont street: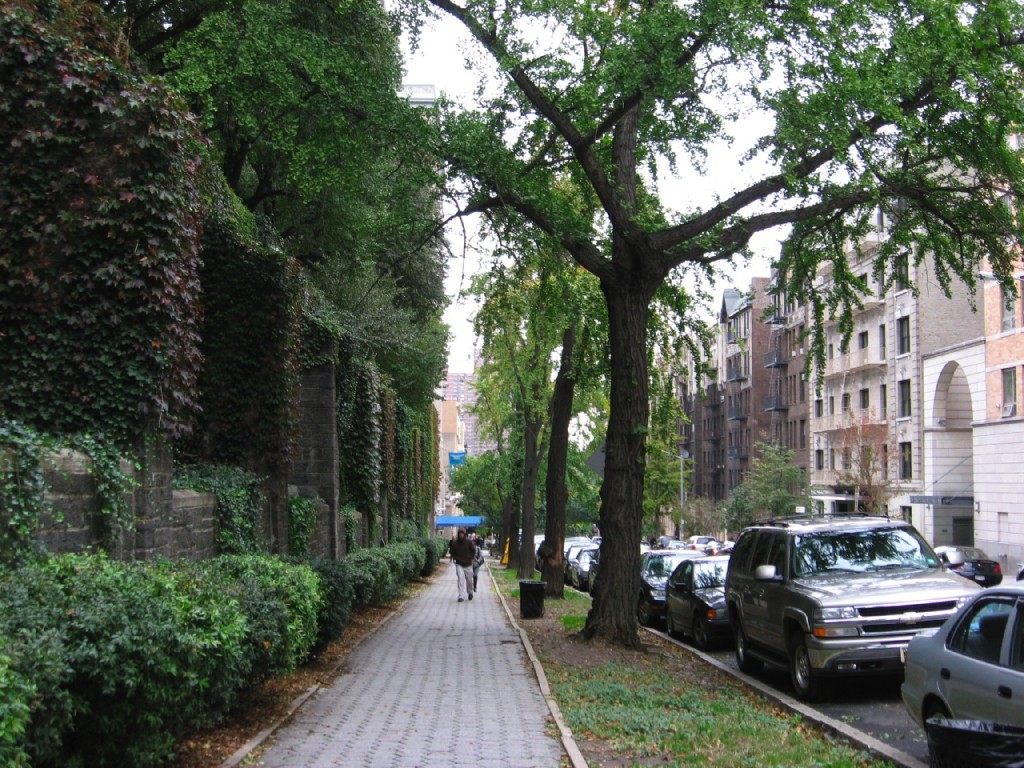 the end.