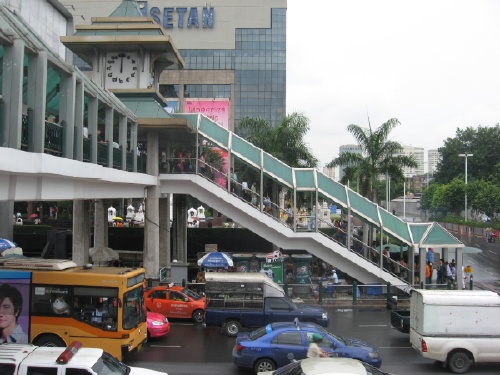 I just noticed in the pic it's exactly "sihp-sorng" o'clock. time for lunch.
from here I cross the street to centralworld, the largest mall in bangkok (and larger than hong kong's Ocean Terminal, according to wikipedia). there are over 100 restaurants in this mall, with shuttle golf carts that will take you on a taste tour, if requested.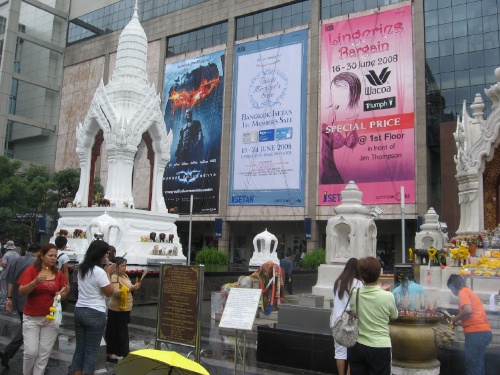 by each of the malls in bangkok are shrines, often 'wai-ed' by passersby (I've even seen people do it from the skytrain). the one by centralworld has elephants everywhere, which I guess is for ganesh. batman looks on.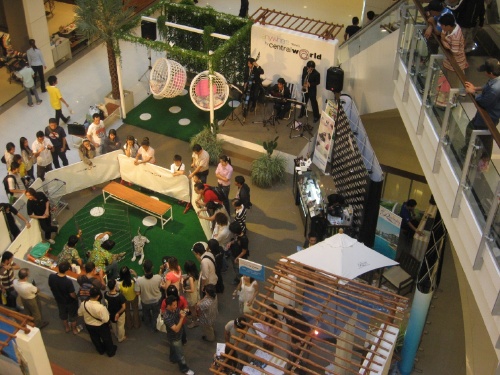 I'm not the most amiable towards shopping, but I have to admit that this place is always entertaining. scattered throughout the giant complex are several atria used for holding events, from vernissages to marching bands. but today they've really outdone themselves: they've brought in baby tigers (one of them albino) to amuse the crowd, while a jazz trio plays bossa nova in the background. incredible.