where I've been studying lately for the NY bar: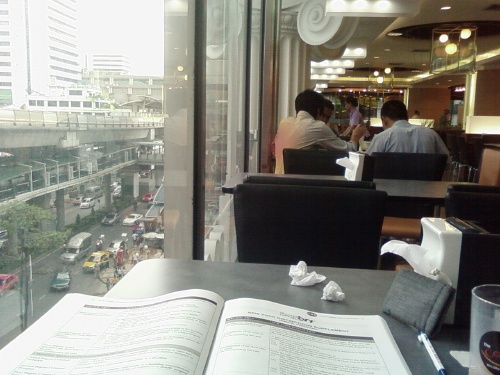 amarin is conveniently next to a BTS (chidlom station is visible in the window), and more importantly, really close to the central world megaplex. which means that fewer people come here, so no one ever bothers kicking me out. bonus is that the food court is all thai and has all the stuff you could find on the street (except that it's 'hygienic', as some would say).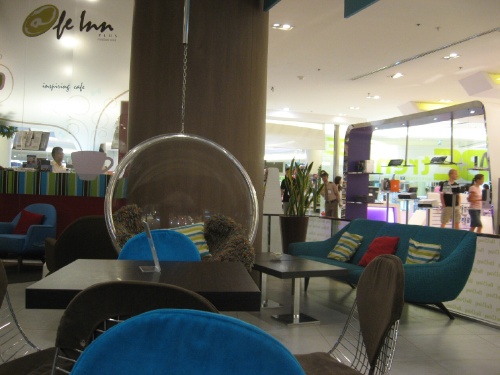 this cafe is semi-hidden within the paragon department store (3rd, 4th, 7th floor? who knows) of Siam Paragon, probably the most exclusive mall in bangkok. but here it's never busy (as you can see) so I always get a seat. and it sounds strange, but I like this place because it's noisy: it's right next to the CD/DVD section. keeps me awake. added bonus is that the entire basement of Siam Paragon is devoted to the most insane food complex ever (calling it a food court does it injustice, especially since the actual food court is only a subsection).