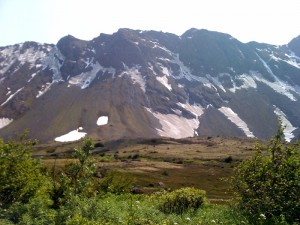 I'm now back from a few weeks of traveling–to Anchorage for M & Z's wedding, Toronto (incl. a trip to Niagara Falls) and Fredericton to see friends and family, and finally Albany to complete the swearing-in for admission to the NY bar (and gain the pompous title "Esquire").
my trip to Alaska coincidentally coincided with Governor Palin's "dead fish" resignation speech (though this sign was prominently displayed in downtown Anchorage before her surprise announcement):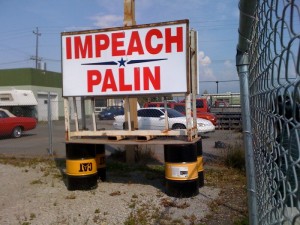 And if you thought Palin's resignation speech was incomprehensible, it was nothing compared to her farewell this past weekend: though it might be easier to understand through William Shatner's interpretation.