Usually, I just pay our utility bills (water, gas, and electricity) at 7-11 or Family Mart. But we moved to a new apartment recently, so all the bills are still in the previous tenant's name. The other day, I happened to get the gas and electricity bills together, so I thought I'd go to their respective service centres to get the name changed. G also asked if I could get his name on it too, because he needs proof of address for something.
Alright, first things first, the gas company: 大台北區瓦斯股份有限公司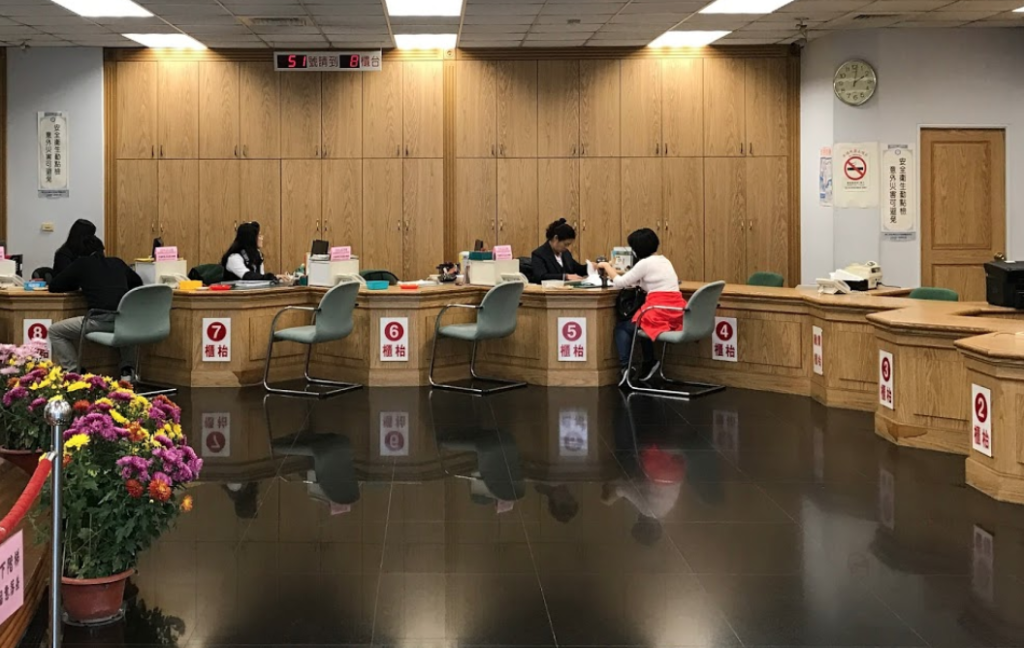 The office is pretty unassuming. My number was quick to come up, and the lady who helped me didn't question why I needed to have the name on the bill changed. And no, it's no problem to have my husband's name in English letters on the bill. She asked for my ID, but I didn't have to sign anything. She also took my payment for the bill directly.
Okay, easy peasy.
Next up, the electricity bill from Taipower.
This place was a lot bigger. First, you have to choose whether to take a number for service requests or bill payment — so I picked the former. Had to while away a few minutes watching some propaganda commercial (incidentally about using robots in customer service centres) while I waited.
When it was finally my turn, the lady said: no, I cannot have my husband's name on the bill unless I had his signature stamp with me. Okay, fine, just put my name then. She proceeded to fill out a form for me, in which I had to enter the address and sign in 4 different places (she saw that I was having trouble reading the form, so she just showed me where to sign). Finally, to pay the bill, she got a number for me to go to the payment counter over to the right. I go to the payment counter, and a lady there takes my bill, scans it, and tells me to give my money to the guy next to her. This guy appears to be the only person in the whole room who is allowed to handle money. So weird. He retrieves a receipt for me from the first woman, and stamps it after taking my money.
Two different service centres, totally different bureaucracies. Can't wait to get my water bill…