7 pieces of luggage, 1 stroller, 1 car seat and 5 carry-on pieces later — and we're in Nairobi.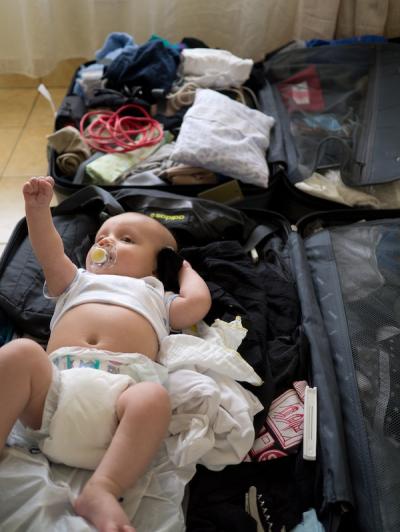 we're here until the end of 2014 for G's work, while also taking advantage of parental leave (which in Norway is a shared m/paternal leave of 49 weeks at 100% pay or 59 weeks at 80% pay). we're camped at a serviced apartment until we find a more permanent place to stay, and in the mean time I've started exploring the neighbourhood with baby in tow…
Here's a less busy portion of the main throughway, Ngong Road–and a thorn tree filled with bird's nests (sorry I can't be more specific, but they're yellow birds).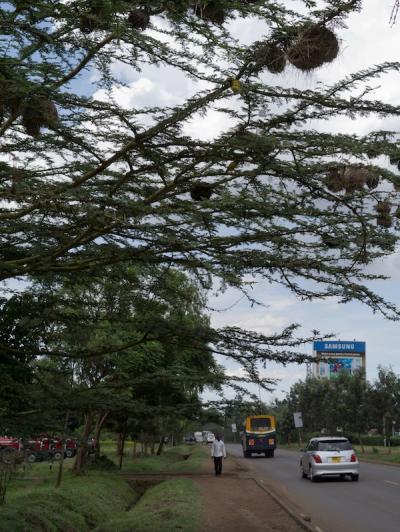 And proof that rubbernecking is a universal phenomenon: Ole Odume road after a truck collides with a motorcyclist (the guy on the left went into this compound just to get his buddies to come see)…