ok, I don't know when lactantia came up with this, but now you can buy "milk beverage".
so… instead of grabbing something else (aka 'real milk') when I noticed this, I felt like I just *had* to buy it! (I'm not the only one attracted by sketchy labeling, am I?) sketchiness was further exacerbated by being in the strange greek store by our place.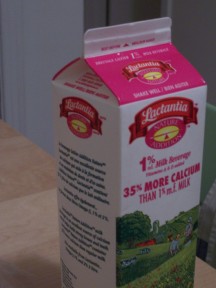 we'll see how beverage-y my cereal tastes in the morning.