One of our favourite places to eat in Oslo is Focacceria, a small takeout joint run by Villa Paradiso (which is the best pizzeria in town, hands down). The focaccia is amazing; this is my favourite, with eggplant, buffalo mozzarella, basil and tomato: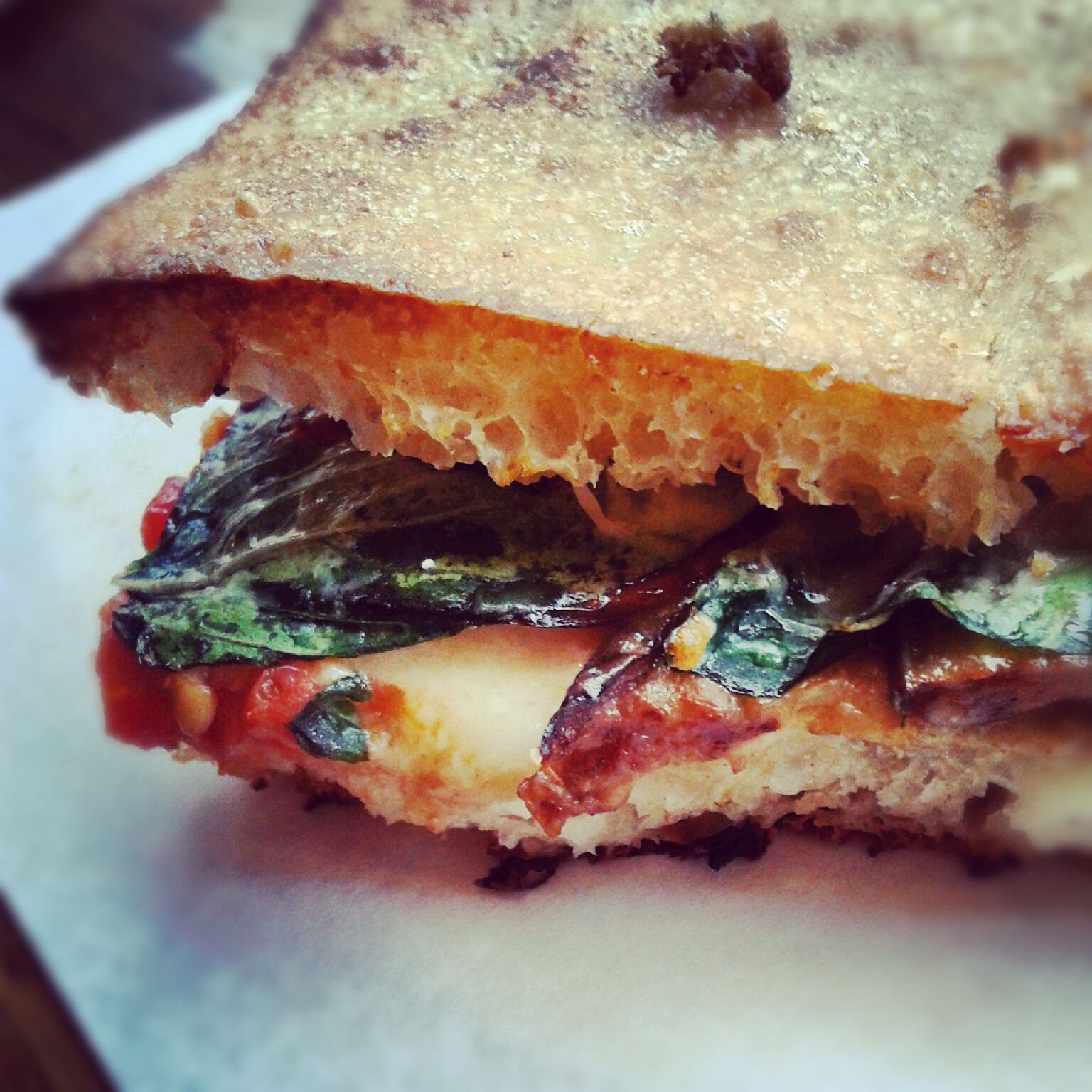 Focacceria is just up the side street from Villa Paradiso, and ever since discovering it we've basically stopped going to the latter: the focaccia is just as good (if not better) than the pizza, and as a bonus we avoid the constant lineups at VP. In addition to several types of tasty focaccia with different toppings, Focacceria also sells pre-packaged dough, tomato sauce and flour (but I've found a much cheaper place for the special flour–more on that later).
As in Villa Paradiso, the servers are often Italian (even listening to Italian radio) and don't speak Norwegian. This is only bizarre because we know the owners aren't Italian. All to make it seem more authentic? Who knows, but it's great!
Focacceria
Markveien 34
Oslo